VEBA fittings range is manufactured from the best and controlled stock bar steel, the surface is protected with a zinc coating treatment according to European Regulation 2002/95/EC, also known as RoHS (Restriction of the Use of Certain Hazardous Substances) and European Regulation 2000/53/EC that imposes strict limitations regarding the use of compounds made of Chrome VI.
Our fittings range consist of: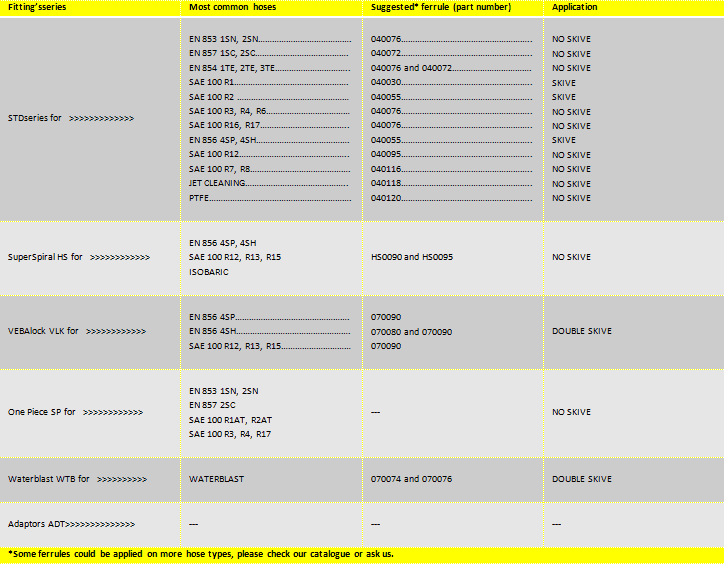 PROflex®is the registered trade mark of VEBA for flexible hoses, it includes:

The PROflex® hoses are normally supplied in roll, marking DIN, SAE, UNI, ISO, in varying lengths or cut and connected.
We are also able to provide the Certificates of Conformity of the product and the product itself with particular types of internal cleaning (flushing). On request, we can provide different type approval certificates.
VEBA S.r.l. - Via Don Lorenzo Milani 21, 41122 Modena, Italy Ph: +39.059.252003 - Fax: +39.059.253611 - info@veba-group.it P.i. - C.f. - VAT n° 03308391204, Reg. Imp. Bo. 03308391204